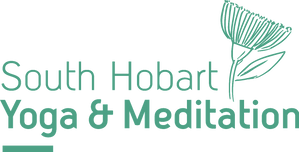 Free Yoga @ the Goods Shed, Mac Pt
Farewell Jyoti, Hello Sangita
Yoga Philosophy Book Club this Friday
Intro to Meditation starts 30th May
We're sad to say that Jyoti is leaving us. She's going to live a new life on Tassie's beautiful NW coast. You won't be surprised to know she has grand schemes for yoga classes and more! Thank you so much for your funtastic kids yoga and lovely other yoga classes, not to mention big smiles, enthusiasm and laughter. We wish you all the very best, may your plans blossom and thrive.
Welcome Sangita (Melissa Howden)! Sangita's return to Tasmania after a stint on the mainland is perfect timing for stepping into Jyoti's teaching role at SHYAM. Sangita has been practising yoga since the 1908s and teaching since 2015. She's trained in Satyananda Yoga, the same style that Jyoti and Ahimsa teach. Before this Sangita was a school music teacher. Now she brings her love of music to chanting and kirtan. As a cancer survivor it also means a lot to Sangita to share her knowledge and experience of yoga to help others with cancer.
Mates4Mates Pop Up Yoga session
@ Macquarie Point Open Day
this Sat 25th May, 1pm with Ahimsa
Ahimsa teaches yoga for relaxation to war veterans every week at Mates4Mates. On Saturday the public is invited to join in and experience the deep calm and relaxation that support recovery from post-traumatic stress and anxiety. See you at the Goods Shed, Evans St – look for the M4M banner
Are you a yoga nerd? Join Yoga Philosophy Book Club!
When: Friday 24th May, 14th & 28th June.
Money: $15/session + $25 to buy the book + food to share if you come for that part!
Cup of tea: provided
​
Yoga Philosophy Book Club takes a close up look at the deep and meaningful verses of the Yoga Sutras of Patanjali. The Yoga Sutras is the foundation of yoga psychology and is one of the most important source texts of yoga. The book is composed of short verses which are intended to be discussed and interpreted. They form the basis of raja yoga, a system using yoga to manage the mind and achieve high states of consciousness and enlightenment. The Yoga Sutras is the origin of the 8 limbs of yoga.
you'll need a copy of Four Chapters of Freedom by Swami Satyananda ($25 from SHYAM ).

you'll read set pages before each meeting.

share some food and relax from 5.30-6.30 ~ bring something to share. I'll provide the tea.

the serious talking is from 6.30-7.30pm. Open your mind in discussion about the meaning and relevance of these 2,500 year old thoughts.
Learn Meditation for Stillness & Peace
Meditation needs to be learned from an experienced teacher. An app just isn't the same…
There'll be time for discussion, questions and sharing. To make the most of your course you need to practice at home, daily if possible. Each week builds on the last. No casual attendance.
Discover Stillness ~ 5 weeks $90 ~ with Sangita
SHYAM's next Introduction to Meditation course starts Thursday 30th May, 7.30-8.30pm. Sangita will guide you step-by-step through the foundations of meditation
Come to Drop-in Yoga every Wed 9.30-11am.
Suitable for everyone. $22/$20 conc.